Digital Realty's global growth
Integrating monitoring systems under a single pane of glass is a bold idea. With EcoStruxure for Cloud and Service Providers, Digital Realty achieves global GROWTH while providing the reliability today's market demands.
451 Research® global study: Data centers and sustainability
The majority of data center providers surveyed see efficiency and sustainability as strategic and key differentiators to their business. Discover key drivers for sustainability and actions taken by multi-tenant data centers.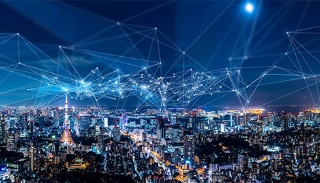 Blog: AI and Machine Learning – Key Challenges in Colocation Data Center Market
There are three fundamental components that must be implemented before AI tools can be broadly adopted in the industry and achieve their full value for colocation providers. Which ones are they?
Featured solution: HyperPod
Award-winning HyperPod offers the speed and flexibility needed to support Cloud & Service Providers' fast-paced and ever-changing data center environments.
Stay up to date with our blog
Review our white papers
Join the conversation
Documents and Downloads
Browse the Technical Library to find data sheets, production specifications and more.
mySchneider app
Download the mySchneider app and get support on the go - anytime, anywhere.