Workforce empowerment with digital services

Power to the people.

People are responsible for the actual maintenance, operations and strategic decision-making. It's critical that organizations, therefore, focus on technologies that empower people with actionable intelligence.

There are limitless opportunities with Schneider Electric's enterprise data capture, advanced analytics and cloud-based technologies. Empower your workforce with the actionable insights they need to make informed decisions, whenever and wherever they need them.
Achieve increased productivity and efficiency
Attract the next generation of the 'digital' workforce
Reduce onboarding time.
Increase employee safety.
Increase retention and productivity.
Capture and retain operational know-how.
Support effective change management.
Workforce Empowerment Business Enablers
Connected workforce
Leverage digital technologies to ensure better understanding amongst staff members on how to optimize and maintain plant processes. Allowing your staff to share their collective business knowledge will improve your operations.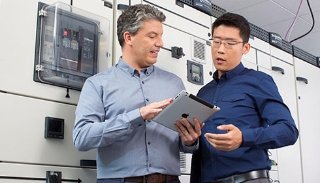 Decision support
By placing information in the hands of the people closest to the action, you can help them make improvements to operational profitability while aiding the decision-making with data-driven insights.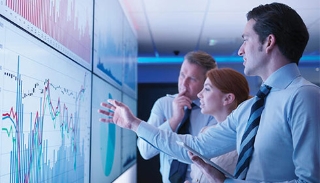 Global collaboration
Link company locations digitally to help share best in class practices and expertise on a wide scale. Leverage secure, web-based communications to integrate global operations to access remote operations and maintenance expertise.
Workforce Empowerment solutions
Comprehensive workforce empowerment solutions
• Augmented reality
• Condition-based maintenance & decision support
• Secure asset connection
• Integrated SCADA & telemetry system
• Integrated automation system for WWW
• Integrated automation system for MMM
Delivering connectivity, decision-support and collaboration
• Turn process data into clear meaningful insights
• Context sensitive access to information and expertise
• Access to expert remote support whenever/ wherever it's needed.
Empowering the workforce to control the future of automation
A strong strategy to cultivate and empower staff is critical if a company is to take advantage of the technological advancements of the IIoT.
Ready to order?
Start your sales inquiry online and an expert in your location will connect with you.
Explore all the Digital Services: