Innovation Talk Webinar: How cybersecurity is key to risk management
On-demand
Innovation Talk Webinar: Cybersecurity in the new normal
On-demand
Innovation Talk Webinar: Managing secure digital transformation
On-demand
Browse through our cybersecurity webinars and watch a recorded session that matches your interest.
A starting point for cybersecurity
Jay Abdallah discusses the basic starting point for companies to strengthen their cybersecurity.
9 ways to manage cyber risk across a digital enterprise
Get insights on how to achieve a strong cybersecurity posture.
Anomaly detection for IT/OT cybersecurity
Learn about anomaly detection services.
Browse through the different chats with our experts and select a recorded session that matches your interest.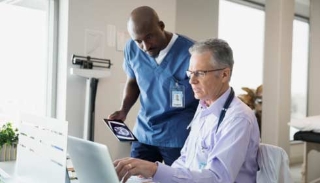 Pandemic highlights need for holistic hospital IT-OT cybersecurity
Securing the IT-OT convergence for cybersecurity solutions
IT vs. OT cybersecurity: why process industries must recognize the differences
Podcast: Cybersecurity in the new normal
The current acceleration of digitalization is impacting security in all organizations, globally. Jay Abdallah, Vice President of Cybersecurity Services speaks with Greg Hale, Editor and Author of ISSSource to understand more about the cybersecurity landscape, what the industry is going through and what it takes to securely unlock industrial efficiencies.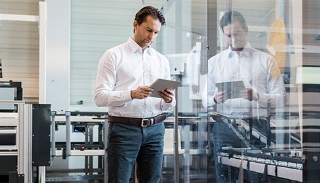 Securing Operational Technology (OT)
Today's global industries need to shield their operation technology from cyber threats. Learn how to address digital risks within business-critical infrastructures.
Is cybersecurity the key to your business recovery?
This paper explains why it's never too soon to begin looking at key cybersecurity considerations. Analyze your risks and learn what you can do about them.
How cybersecurity is key to risk management
This report explores risk management and its role in industrial cybersecurity and sustainable operations. Our research includes market trends, direction and challenges particularly in light of industrial transformation.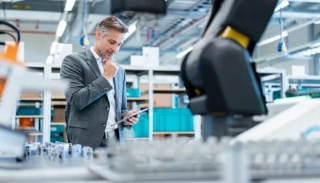 Cybersecurity for your digital transformation
Discover how services and solutions from Schneider Electric can help mitigate risk for your business.
Building a cybersecurity strategy
Learn how to create and execute a cybersecurity strategy to remain trusted and competitive within the digital economy.
Cybersecurity - Anomaly Detection Services
Download our Anomaly Detection e-book and discover how to gain full IoT/OT visibility, continuous security monitoring and real-time risk insights.
Get in touch
Do you have a question or want to share an idea for the Schneider Electric Virtual Academy? Get in touch with us via email.